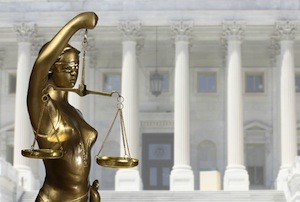 It is not pleasant to have to need a civil litigation attorney, but if you have to choose one it will be very important that you take your time and do the proper research before making your decision. Here are some tips to help make that decision easier.
Comfort Level
When deciding on a civil litigation attorney, you want one who not only has the experience and skill necessary to provide you with the best possible representation, but also makes you comfortable. The lawyer you select will need to help solve your issue in the most cost-effective, efficient way possible. Talk to each attorney you are considering about how he or she will help you reach your goals.
The Strength of Your Case
In order for your lawyer to help you reach those goals, of course, you need to set them first. You want the attorneys you are considering to be upfront and honest about the strength of your case, and to be frank about whether or not they can help you win. Always be leery of anyone who says you have a "slam dunk" case. The reason is that you can never be certain how a judge, jury or arbitrator will decide.
Relevant Experience
You may encounter several attorneys who will say they have a great deal of experience in civil cases, but that will not help you a great deal if that experience is in cases other than the kind you are going through. Do not be shy in asking hard questions about how that attorney's experience pertains to your particular legal matter.
When you speak to a civil litigation attorney with Martin, Ingles & Hensley, you can rest assured that we will do whatever it takes to help provide you with the best chance of prevailing in your case. If you would like to learn more or schedule an appointment, contact us online or call (804) 693-2500.